The Lost Art of Contentment
Seniors Tip: The Skin You're In…And Checking It Out
Joke or Quote of the Month:Love
Heart Healthy Recipe:Zesty Bean Dip and Chips
Did You Know? Nostalgia or Agnosia?

The Lost Art of Contentment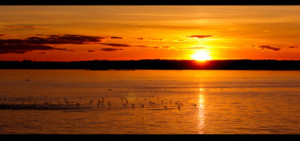 "To live content with small means; to seek elegance rather than luxury, and refinement rather than fashion, to be worthy, not respectable, and wealthy, not rich; to study hard, think quietly, talk gently, act frankly, to listen to stars and birds, to babes and sages, with open heart, to bear all cheerfully, to all bravely await occasions, hurry never. In a word, to let the spiritual unbidden and unconscious grow up through the common. This is to be my symphony."
–William Henry Channing
As children of progress we have been conditioned to be productive, defined as "usefulness" to society at large. Retirement fills us with ambivalence and a secret sense of shame if we see it in the conventional terms of being put out to pasture, no longer useful to anyone and possibly a burden on our neighbors.
Never mind that seniors still pay taxes, unless they don't have an income worth taxing.  They still consume as well, spending their money, helping their children or giving it away to charity.  Many of them also volunteer valuable time and experience without recognition or expectation of anything more than a chance to contribute to life around them and pass forward their accumulated experience.
But progress is relentless and even as we age we are compelled to strive for more, whether we want it or need it.  The pace of change for this generation is literally breath taking even if we feel that we have little time to breathe.  Our world swirls around us like a river racing over a cataract, all of us peering through the mists to look ahead while our days pass by uncherished and uncounted.
It seems that because the future is so uncertain, the world strives simultaneously for all possible futures or none at all. We have lost the art of contentment. Contentment, like retirement is a loaded word, most often associated with surrender, aging and death.  In a society that depends on denial, these are things best not mentioned in polite company.
In an over connected world we risk being swept up in the acceptance of fame and wealth as the only worthwhile criteria for the value of a life well lived.  But it is a lie.  True greatness has always resided elsewhere.
It is tempting, as we grow older to worry that we missed our true calling or have let life pass us by.  But we need only look around at what we remember of those who have already passed through our own lives and are gone. Mother Teresa had it right when she said, "Not all of us can do great things. But we can do small things with great love."
Most importantly, if we do have regrets, we are still here and it matters.  Life needs to be lived to the end but the end of life is to live gratefully and to encourage others along the way.  The only real tragedy is stifling our own song for fear that it isn't good enough.
Article by Alan Atkins, CPCA
Heart Healthy Recipe: Zesty Bean Dip and Chips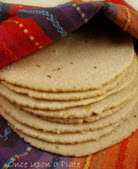 Makes 12 servings.
Ingredients-6 small whole wheat flour or corn tortillas, 3/4 tsp (4 mL) chili powder, 1 can (19 oz/540 mL) black beans, drained and rinsed, 1/2 cup (125 mL) medium or hot salsa, 1/4 tsp (1 mL) grated lime rind, 2 tbsp (25 mL) lime juice, 1 small shallot, minced, 1/2 tsp (2 mL) ground cumin, Pinch fresh ground pepper, 3 tbsp (45 mL) chopped fresh cilantro, 2 tbsp (25 mL) chopped fresh basil (optional).
Directions-Cut each tortilla into 8 wedges and place in a resealable plastic bag. Spray tortillas with cooking spray and sprinkle with chili powder; seal and shake bag to coat tortilla wedges. Place on large baking sheet and bake in preheated 400°F ( 200°C) oven for about 8 minutes or until golden and crisp. Let cool completely before using. In a food processor bowl, puree beans, salsa, lime rind and juice, shallot, cumin and pepper until smooth. Scrape into bowl and stir in cilantro and basil, if using. Serve with tortilla chips.
Nutritional Information Per Serving (3 tbsp (45 mL) dip and 4 chips)-Calories 94, Protein 4 g, Total Fat 2 g, Saturated Fat 0 g, Trans Fat 0 g, Cholesterol 0 mg, Carbohydrates 16 g, Fibre 3 g, Sodium 164 mg, Potassium 181 mg.
Recipe developed by Emily Richards, P.H. EC. Reprinted with Permission from The Heart and Stroke Foundation.
Seniors Tip: The Skin You're In…And Checking It Out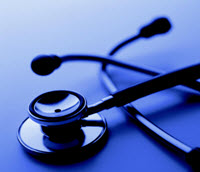 Last time I told you about my little scare – the specialist eventually confirmed it wasn't skin cancer. But while I was waiting for the bad news to arrive, I'd done a ton of reading. Here's what I have learned.
The skin is the body's largest organ. The outer layer is called the epidermis and it comprises three cell-types: basal and squamous cells and melanocytes. The latter produce melanin, which is what causes the skin to darken in sunlight. There are two types of skin cancer: melanoma and non-melanoma. Melanoma occurs in the melanocytes – it is the rarer of the two and harder to treat. More common and easier to treat is non-melanoma skin cancer because it occurs in the basal or squamous cells, which are closer to the surface of the skin and therefore can more easily be seen with the naked eye. Melanoma is slightly deeper, so by the time it is visible to the naked eye the cancer is often larger and may have spread to the lymph nodes (the body's central-vac system).
6,000 Canadians are diagnosed annually with melanoma, and 1,050 will die from it each year, 55% of whom are male. That's equivalent to 1 in 287 men and 1 in 420 women. However, although 81,700 Canadians are diagnosed annually with non-melanoma skin cancer, just 420 will die from it, 55% male. And that's encouraging.
Obviously for babies, kids and young adults prevention is key, so they should cover up and liberally apply sun-block. When I mention such measures to seniors some feel that the days of prevention are long past. Doctors however will disagree.
But it is never too late for detection.  You'll need a good mirror with lots of light, a good friend, or a good doctor – and preferably all three. You're (all) looking for:
existing moles or birthmarks that have changed in shape, color, size or texture;
pale, pearly nodules that may grow large and crusty;
scaly red or pink patches or sores that don't heal;
new moles, blemishes or bumps. 
If you spot anything different or remotely suspicious, go see your doctor – who may refer you to a specialist for a biopsy. When assessing moles, the doctor will use the 'ABCDE Rule:'
A = asymmetry (one half is not the same as the other half);
B = border irregularity (the edge is ragged or blurred);
C = colour variation;
D = diameter (an increase in size);
E = elevation (raised, uneven surface)
Of course, we all hope for the best, but the alternative is not all doom and gloom. Many people with either type of skin cancer are easily treated and enjoy a full recovery. What's critical is catching it early, because if it has spread, it becomes much more difficult to treat.
Treatment depends on thickness, location and stage. The later you've left it to seek treatment, the more radical it is. That's why it's SO important to look for anything irregular. Make a point to get checked out this week.
Learn more about skin cancer at www.ow.ly/xf3dZ or visit www.cancer.ca
Article by Alex Handyside, CPCA
Did you know? Nostalgia or Agnosia?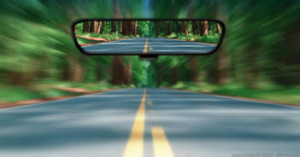 It is tempting, as we grow older to get caught in the nostalgia trap, especially as we start losing things that we used to take for granted. It is a fact of life that change is the only constant and the rate of change has accelerated exponentially in our lifetimes.  So who can blame a person for retreating to fantasy now and then about the "good old days"?
But science has discovered that our memories are reconstructed every time we retrieve them so they are always edited and influenced by our present perceptions. Nostalgia puts a warm sepia glow over everything, conveniently omitting the gritty details and unpleasantness of the facts.    
While it may comfort us temporarily, wallowing in that imagined past could mislead us and make us oblivious of our very real present. So nostalgia can become agnosia, "an inability to process sensory information. Often there is a loss of ability to recognize objects, persons, sounds, shapes, or smells while the specific sense is not defective nor is there any significant memory loss."
In other words, we lose the ability to see what's right in front of us because we are driving with our eyes fixed on the rear view mirror. Of course, we can also keep replaying bad memories that only entrench our sadness, bitterness or sense of loss. But this is forgetting that the true value of the past is to mark how far we've come, not to leave us stuck in the mud. Memories are a wonderful. Without them we would be starting from scratch as individuals and as a society everyday of our lives. But they are not infallible. If we're lucky and alert we can learn from our errors and celebrate our victories so that we can appreciate today and muster the courage to face tomorrow. 
By Alan Atkins, CPCA
Joke or Quote of the Month: Love
"It is not how much you do, but how much love you put in the doing."                              
Mother Theresa