Gift Giving to Seniors
Seniors Tip: Visiting During the Holiday Season
Joke or Quote of the Month:Moving On
Heart Healthy Recipe:Pineapple Lime Rice Pudding
Did You Know? What a Senior Needs to Know to ask a Doctor about a Prescription

Gift Giving to Seniors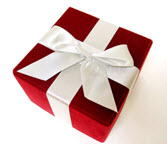 It's that time of year again. What do we get for Grandpa or Great Auntie who are in a nursing home? They are in their own small home but it's full of stuff! What can we get them that they can use and will enjoy? Another tie or scarf? They have drawers full of those already and don't go out and have the opportunity to wear them very often. So what to get…When thinking about gifts for seniors, take a moment to look at their lifestyle and how they spend their time. Think about things that will make their life more comfortable and enjoyable. Most are past accumulations of "stuff" and are more concerned with downsizing and getting everything organized.
Your time is the greatest gift you can offer but when we are all so busy, sometimes this isn't possible. Consider gift certificates for care giving, taxis, hair dressers, food and other delivery services. Pedicures and home visits from a trained foot nurse are very good for both sexes as feet can be troublesome for older folks.
Massage therapists will also travel to their homes and treat them to a massage. Think about the challenges your seniors have and what may help them. If buying books, be sure to check the print size and the weight of the book so that it will be comfortable for them to enjoy. If purchasing music, be sure that they have the equipment to play it and are confident in using it.
If your senior is struggling with a home computer, consider a gift certificate for in home lessons. Many seniors would enjoy the new technology available but are nervous to get it home and have to install it. Offer your help in doing so or hire a professional for them. Telephones are important tools for seniors and the ability to have handsets in every room (including the bathroom) would be a wonderful gift for not only their peace of mind but for yours as well. Just be sure that help is offered to install and program any equipment given.
Almost every business offers gift certificates so think about something they may want or a service they can use and inquire about a gift card or certificate. Many seniors don't want to indulge themselves as they are concerned about how long their money will last – so if you can help them enjoy those indulgences, they will be very grateful. Although many don't think of it – cash discreetly tucked into a card gives the senior the opportunity to choose something for themselves or help with costs for medication or daily living.
As with giving a gift to anyone, just acknowledging them and their importance in your life is the greatest gift that you can share. Slow down and appreciate the moment with them, the lessons you will learn will be their greatest legacy and gift to everyone. Happy Holidays everyone.
Article by Laila Pera Reprinted by Request Age-Friendly Business
Heart Healthy Recipe: Pineapple Lime Rice Pudding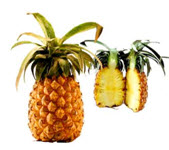 Makes 8 1/2 servings.
Ingredients–1 cup (250 mL) brown rice, 1 1/2 cups (375 mL)1% milk, 1 cup (250 mL) light coconut milk, 1 1/2 tsp (7 mL) minced fresh ginger, 1/2 tsp (2 mL) grated lime zest, 2 cups (500 mL) chopped fresh ripe pineapple, 1 tbsp (15 mL) honey or maple syrup
Lime yogurt–1 cup (250 mL) plain 0% Greek yogurt, 1/2 tsp (2 mL) grated lime zest, 1 tbsp (15 mL) lime juice
Directions–In a saucepan over medium heat, bring rice, milk, coconut milk and ginger to a boil. Reduce heat to low, cover and cook for about 40 minutes, stirring occasionally until rice is tender and milk is absorbed. Stir in pineapple, honey and lime zest until combined; set aside. Lime Yogurt: In a small bowl, stir together yogurt, lime zest and juice. Serve rice dolloped with yogurt.
Nutritional Information Per Serving (1/2 cup / 125 mL servings)-Calories 167, Protein 7 g, Total Fat 3 g, Saturated Fat 2 g, Cholesterol 2 mg, Carbohydrates 29 g, Fibre 2 g, Total sugars 11 g, Added sugars 2 g, Sodium 40 mg, Potassium 328 mg
Recipe developed by Emily Richards, PH Ec. ©Heart and Stroke Foundation 2015. Reprinted with Permission from The Heart and Stroke Foundation.
Seniors Tip: Visiting During the Holiday Season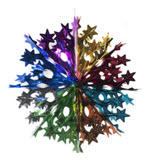 Visiting friends and family over the holiday season can be a time to reconnect with those we haven't been in touch with much throughout the year. Visits can be enjoyed and appreciated, but they can also add additional demands and stress to already overwhelmed family caregivers and care recipients who are frail, elderly or ill. Whether you are visiting someone else or others are coming to your home, or whether the visit is for an evening or for an extended stay, here are some tips to help reduce stress and allow everyone to enjoy this time together. If you are the primary family caregiver, and hosting the visit:  
Let visitors know in advance what to expect. If they have not visited in a while, prepare them for any changes in the care recipient's health, behaviour or appearance.    
Explain your daily routine, and let them know the best time to visit.
Ask for and accept help. Make a list of what needs to be done. If someone asks what they can do to help, respond with specific requests. Focus on people's strengths. Some visitors are happy to help with personal care, while others would prefer to grocery shop or clean the gutters.    
Allow others to share in the caregiving. This can give you a break. Allow them to contribute, and give the care recipient an opportunity to interact with someone new.
Don't feel you have to "entertain" your visitors. Sometimes simply spending time together is enough.    
Remember to take time to have some fun, share and laugh too.
If you are the visitor:    
Make arrangements well in advance. Even if you are only coming for a short visit, call ahead to ask the caregiver what time would be best. When is everyone's energy strongest? When are people resting?    
For longer visits, ask whether it would be better to stay with them or elsewhere.  
Resist the urge to advise the caregiver about what they should be doing differently. Remember what happens during your visit may not be the same as day-to-day care. Often the ill person will rally forth when visitors come.    
Plan to visit in small groups for short periods, so that neither the caregiver nor care recipient becomes too exhausted.
Offer to help with chores, errands or other holiday-specific tasks, such as shopping, baking and decorating.      
Allow the caregiver to get away and have some free time. Perhaps give him or her a gift of a lunch out, a trip to the spa or a chance to attend some holiday events.
Express your appreciation to the family caregivers. Simple recognition of their time and effort may be enough to make caregivers feel more appreciated and help them stay strong, healthy and better able to continue to provide care.
Article by Barb Small, Family Caregivers Network Society, Reprinted with Permission from Senior Living Magazine, Reprinted by Request Age-Friendly Business
Did you know? What a Senior Needs to Know to ask a Doctor about a Prescription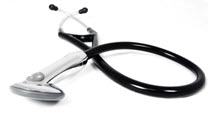 Seniors who are seeing multiple doctors are at increased risk of medication problems. Try to ensure that older adults have one doctor overseeing all of their medications. Also, look for an independent pharmacy or a specialist in geriatrics, geriatric pharmacotherapy and the unique medication-related needs of the geriatric population.
Home Instead Senior Care® has put together the following list of questions that seniors and family caregivers should ask a doctor about their prescription(s).
What is the name of this medication and why do I need it?
What is this medication supposed to do?
What is the correct dosage?
How does this drug interact with other medications I am taking?
How do I take it – with or without food?- When do I take it – a.m. or p.m.?
What are the benefits and risks of the medication?
What are the side effects of the medicine, and what do I do if they occur?
What food, drinks, other medicines or activities should I avoid while taking the medicine?
How often must the doctor check the medicine's effects? For example, checking your blood pressure if you are taking a medicine to lower it, or having a laboratory test done to make sure the levels of medicine in your blood are not too high or too low.
Do I need a refill and how do I get one?
Is there written information I can take home about the medication? (Most pharmacies have information sheets on your prescription medicines.)
Article by Scott Johnson from Home Instead Senior Care Reprinted with Permission from www.widowed.ca , Reprinted by Request Age-Friendly Business
Joke or Quote of the Month: Moving On
"To finally move on and start something new, you must release the unchangeable past and embrace your future."
Contectualposts.com