Merry Christmas Coronary… One Gift You Should Avoid
Seniors Tip: Travel Insurance Tips
Joke or Quote of the Month:Moments
Heart Healthy Recipe:Turkey Sweet Potato Pita Enchiladas
Did You Know? What are Some Tips to Beating Stress

Merry Christmas Coronary… One Gift You Should Avoid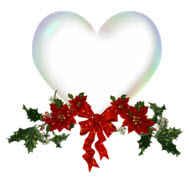 Did you know that December and January are the worst months of the year for heart attack deaths? Yup – more people die of heart attacks in those two months than any other time of the year.
And the culprits? Not surprisingly, it's too much holiday merrymaking, rich festive feasts, stress and alcohol. It usually starts with 'heartburn' – that tightening of the chest we just put down to plain-old indigestion. That results in precious minutes spent in denial when they matter most.
It's too easy to shrug it off as the by-product of a good turkey dinner. And you don't want to make a fuss in front of the grandkids, do you? – I mean, what would they think of you……dead??
Christmas coronaries can be avoided, but I have to admit – it is not easy at this time of year, just look at the potential causes:
Over-indulgence: high-fat meals stress the heart and can lead to elevated blood pressure and heart rate. Too much salt can cause fluid retention, which means the heart has to pump harder. And too much alcohol can put extra stress on the heart.
Stress: holidays can lead to the disruption of healthy eating habits and exercise programs. Some people forget to take their meds.
Cold weather: constricted blood vessels, and the extra exertion of tasks such as shoveling snow, can trigger a heart attack. Seasonal colds and flu can also stress one's heart.
Short-staffed hospitals: diagnosis and treatment can be delayed if the hospital is under-staffed. The aim is to get those blocked arteries re-opened within 90 minutes of the attack.
The Heart & Stroke Foundation says to be alert for the following symptoms:
Pain, especially sudden pain that does not go away with rest; pain in the chest, neck, jaw, shoulder, arms or back; or a sensation of burning, squeezing, heaviness or tightness.
Shortness of breath and difficulty breathing.
Nausea, indigestion or vomiting.
Sweating or a cool, clammy skin.
Anxiety, irrational fear or denial.
If you are experiencing any of these 'red flags', or if you notice someone who is, the Heart & Stroke Foundation recommends you call 911 immediately and wait for emergency medical services to arrive.
So this Christmas don't over-eat, only imbibe in moderation, stick to your regular exercise program, and avoid stress and stressful situations. But most importantly, if you experience any symptoms of a heart attack, get medical help immediately – do NOT automatically write it off as heartburn.
Article by Alex Handyside, CPCA, www.ScotiaCare.com Reprinted by Request from Age-Friendly Business
Heart Healthy Recipe: Turkey Sweet Potato Pita Enchiladas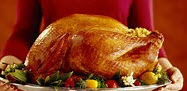 Makes 4 servings.
Ingredients
1 large sweet potato, peeled and chopped (about 1 lb/454 g)
1 tsp (5 mL) canola oil
1 pkg (450 g) lean ground turkey
1 small onion, chopped
3 cloves garlic, minced
1 tbsp (15 mL) chili powder
2 tsp (10 mL) dried oregano
1/2 tsp (2 mL) ground cumin
Pinch cayenne
2 whole wheat pitas, halved
Red sauce:
1 1/2 cups (375 mL) passata (tomato puree)
1/2 cup (125 mL) water or low sodium vegetable or chicken broth
1 tbsp (15 mL) chili powder
1 tsp (5 mL) ground cumin
1 large clove garlic, minced
2 tsp (10 mL) sodium reduced soy sauce
Directions-Red sauce: In a saucepan, bring passata, water, chili powder, cumin and garlic to a simmer. Simmer for 10 minutes or until thickened slightly. Stir in soy sauce; set aside. Cover sweet potato in a microwaveable bowl with water; cover and microwave for 5 minutes or until tender. Drain well and mash coarsely; set aside. In a nonstick skillet, heat oil over medium high heat and cook turkey, onion, garlic, chili powder, oregano, cumin and cayenne for about 8 minutes or until no longer pink inside. Stir in mashed sweet potato. Divide mixture among pita halves and place in casserole dish. Pour red sauce over top. Cover with foil and bake in preheated 400° F (200° C) oven for 15 minutes. Uncover and bake for about 5 minutes or until sauce is bubbly and pita are slightly golden and crisp. 
Nutritional Information Per Serving (1 of 4 servings)-Calories 389, Protein 29 g, Total Fat 10 g, Saturated Fat 3 g, Cholesterol 97 mg, Carbohydrates 50 g, Fibre 9 g, Total sugars 12 g, Added sugars 0 g, Sodium 517 mg, Potassium 973 mg
Recipe developed by Emily Richards, PH Ec. ©Heart and Stroke Foundation 2015. Reprinted with Permission from The Heart and Stroke Foundation.
Seniors Tip: Travel Insurance Tips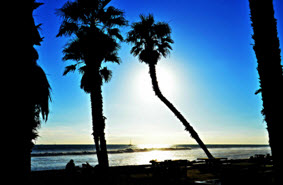 Personalize It – Some insurers offer add-ons that can give peace of mind and even save you money. Do you want to cover your golf clubs while you're away? Travel Guard's Golf Protector Coverage add-on, for example, covers your clubs, bag and shoes from theft or damage and covers your pre-paid green fees if you or your golf partner can't play due to a medical emergency.
Get Added Value – Your travel insurance plan should add extra value to your trip. Travel Guard (www.travelguard.ca), for example, offers a concierge service. One phone call can help you book a tee-off time, make dinner reservations or find the only store in the state that isn't sold out of that toy your grandson wants.
Source News Canada, www.seniorsgotravel.com Reprinted by Request from Age-Friendly Business
Did you know? What are Some Tips to Beating Stress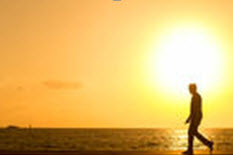 The goal here is to open up space in your day to recharge and reinvigorate your body-mind for a new and rebalanced life.
You need your sleep so that you are mentally up to getting out of the house. Medical research has shown that lack of sleep can stress the body more than anything else you do. Make sure to get 7-9 hours of sleep each night for best effect. Stay away from your computer or T.V. before bedtime as it can interfere with your ability to sleep.
Step away from what you are doing and make a cup of herbal tea, then sit and sip it slowly. You have to be able to enjoy your own company before you can enjoy others.
Take a 15-30 minute walk outside in nature and focus on your breathing. Stand and take deep breaths of fresh air and long exhales to expel the stale indoor air from your lungs.
Take 10 minutes each day to sit in meditation. This can be done anywhere you find yourself. Sit with your back upright, hands resting on your thighs close your eyes and let your mind quiet and empty.
Take time to read a good book, volunteer to help a friend, clean out your kitchen cabinets and cook yourself a healthy meal. Take time to be silent and alone with yourself. This is a wonderful time to think about your life, to set goals, to plan and notice what is and what is not working. This awareness allows you to make changes before situations can get out of hand.
Indulge your senses with a monthly body massage. This can go a long way towards releasing stress, worry and anxiety in a short period of time.
Take a yoga class at your local yoga studio to relax, rejuvenate and alleviate the effects of chronic stress in your daily life. Once you know the routine you can practice at home in your personal space.
Light some candles in your bath room, put on some soft music and take a warm bath. Add some muscle relaxing bath salts and a few drops of Lavender oil to calm and relax your mind.
Anxiety comes from fear, in your mind, of the future; one that has not happened and will probably not happen. It is all a product of your imagination and if you can stay focused on what is happening in the present you can reduce this stress.
Writing in a journal will give you awareness on a conscious level of all the changes taking place in your life. At the end of six months go back and look through what has transpired in your day to day life. Write out positive affirmations for you to repeat every day. This positive self-talk will help to counteract the negative things.
Take care of yourself physically and mentally with proper food, rest and exercise. If you don't maintain your energy then it's harder to cope and easier to fall into a state of depression.
Article by Mary Francis, www.thesisterhoodofwidows.com, Reprinted with Permission from www.widowed.ca, Reprinted by Request Age-Friendly Business
Joke or Quote of the Month: Moments
"We do not remember days, we remember moments."
Cesare Pavese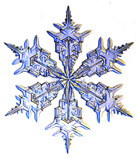 From Everyone at Age-Friendly Business we wish you a healthy and happy holiday season!