Maturity Matters
Compliments of :
Harry Perler
CFP, CLU, Perler Financial Group
Phone:(604) 468-0888
Hair Today, Gone Tomorrow
Seniors Tip: Boomers: Big-Impact Health Activities You Can Do in 15 Minutes or Less
Joke or Quote of the Month:Right and Wrong
Heart Healthy Recipe:Leaf Lettuce Salad with Goat Cheese Stuffed Peaches
Did You Know? 8 Reasons to Exercise

Hair Today, Gone Tomorrow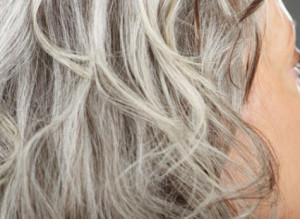 Like an unpredictable beast, grey hair and hair loss can attack at any time and at any speed. Grey hair has been known to start springing up even on 25-year-old heads. Genetics play a large part in how people age and it is common to follow in parents' footsteps, especially in terms of how hair will be affected. Hormones, vitamin deficiencies, illness, skin conditions and medications are factors that can speed up and catalyze this process. And just as it affects one's body, stress is a major contributor to hair breakage, loss, greying and scalp conditions.
With little or no proven method of treatment, greying and loss of hair can sometimes feel like an uphill battle. It affects self-esteem and causes anxiety more than any other symptom of aging. Finding those first grey hairs or looking in the mirror and seeing a full head of grey hair might, initially, make people feel down, but worn well, grey hair can impart a sense of dignity, wisdom and beauty. So, instead of trying to reverse the aging process, focus on maintaining, repairing and preventing any further hair damage to ensure a graceful and anxiety-free journey into the golden years.
Here are some quick tips on how to start implementing a healthy hair regimen:  
ALWAYS MOISTURIZE – As with skincare, moisturizing hair is essential to making sure it stays healthy and strong. Aging hair becomes thinner, finer and more fragile.
MASSAGE THE SCALP – Massaging or brushing the scalp boosts circulation, which will stimulate hair follicles. Increased blood circulation will bring nutrients to the scalp, helping increase growth.
SHOWERING – Taking cool showers will not only prevent hair from drying but will also close the cuticles to prevent damage. Also, be careful of over-washing the hair, which removes natural oils that are essential to keeping hair in good shape. Only wash hair every other day. Avoid brushing hair when it is wet as it is at its most fragile.
HAIR PRODUCTS – Stay away from shampoos and hair products that contain harmful chemicals like "sodium lauryl sulphate." They cause damage to the hair and can be toxic to the body. Ask a pharmacist or dermatologist what products are the best to use. Paying more for a product or trusting in familiar brand names does not ensure it is safe. Explore the option of natural products, including organic. Hair gels or other styling products should be rinsed out before bed. Sticky hairsprays, mousses and gels can work their way to the scalp and clog pores during the night.  
SHAMPOO – For thinning hair, use a shampoo and conditioner duo that adds volume. Volumizing shampoos usually contain ingredients like protein that will coat the hair, covering it with a protective shield and make it appear fuller. Although moisturizing is essential, avoid "intensive" conditioners as they weigh down hair and make it look limp and flat. Avoid applying conditioner on the scalp; only apply to ends. Using conditioner on the entire head will weigh down the hair and make it look greasy.
STYLING – Too much styling can damage hair, but that doesn't mean glamour is out. The trick is to be aware of how to treat the hair so damage can be counteracted before it becomes permanent. When styling, try to avoid blow-drying hair when it is soaking wet. Let it dry naturally by squeezing out the water and lightly blotting it with a towel first. Styling long hair too tightly in ponytails, buns or with curlers will also put strain on the scalp, gradually training hair to grow nearer to the surface, which may eventually cause it to lose its hold and fall out.
DIET – Diet and lifestyle have a large impact on hair health. Try increasing the intake of protein-rich foods like eggs, soy, beans and meat. Foods that are rich in iron, vitamin A and B, and minerals are also great to ensure hair is getting all the nutrients it needs. Smoking promotes both hair loss and grey hair. Learning to age gracefully is an art, and hair is like the picture frame to one's beauty. Working with, rather than against, the body's natural maturing process is the key to keeping the mind, body – and hair – beautiful.
Article by Steffany Gundling, Reprinted with Permission from Senior Living Magazine, www.seniorlivingmag.com
Heart Healthy Recipe: Leaf Lettuce Salad with Goat Cheese Stuffed Peaches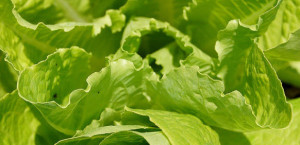 Makes 4 servings.
Ingredients – 5 cups (1.25 L) red leaf lettuce, washed and dried, 1/2 cup (125 mL) red onion, thinly sliced, 12 basil leaves, roughly chopped, 4 small ripe peaches, 8 tsp (40 mL) soft goat cheese, 2 tbsp (25 mL) walnuts, chopped.
Dressing – 1 tbsp (15 mL) olive oil, 1 tbsp (15 mL) raspberry or balsamic vinegar, pepper, 1/8 tsp (0.5 mL) salt, 1 tsp sugar.
Directions – Preheat oven to 400° F (200° C). Tear lettuce into bite sized pieces and place in a large bowl with onions and basil. Cut each peach in half and remove the pit. Place 1 tsp (5 mL) of goat cheese in the centre of each peach and top with walnuts. Place peaches in a foil pie pan and heat for 15 to 20 minutes, just until warm. Meanwhile, combine dressing ingredients and toss into the salad. Divide the lettuce mixture on four plates and top each salad with two peach halves. Serve immediately.
Nutritional Information Per Serving – (1½ cups / 375 mL lettuce and 1 peach), Calories: 137, Protein: 4 g, Fat: 4 g, Saturated fat: 2 g, Dietary cholesterol: 3 mg, Carbohydrate: 17 g, Dietary fibre: 3 g, Sodium: 321 mg, Potassium: 436 mg
Developed by Nadine Day. ©The Heart and Stroke Foundation. Reprinted with Permission from The Heart and Stroke Foundation.
Seniors Tip: Boomers: Big-Impact Health Activities You Can Do in 15 Minutes or Less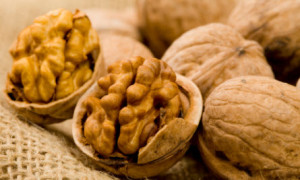 The North American baby boomer generation isn't content sitting still – they live full lives working, traveling and pursuing their favorite hobbies. Age is only a number for this determined group whose population is pushing an estimated 78 million. If you are one of the many active baby boomers, you understand your health is a priority, but that doesn't mean you want to spend long hours each day making sure you stay well. Luckily some of the best things you can do for yourself only take a matter of minutes each day. 
Dr. Wendy Bazilian (wendybazilian.com), a doctor of public health, registered dietitian and author of "The SuperFoodsRx Diet: Lose Weight with the Power of SuperNutrients," knows the importance of optimizing health for baby boomers. Simple healthy activities, when done on a daily basis, can have a huge cumulative effect on health and wellness. Here are four big-impact health activities from Dr. Bazilian that you can do in 15 minutes or less: 
1. Be flexible with gentle stretches.
Stretching might seem like a basic physical activity, but its positive effects can be substantial. Especially for boomers, stretching for five to 15 minutes each day can help keep muscles and joints flexible, and help increase overall body health. Plus as you age, stretching can help maintain your mobility levels and decrease the risks of falls. Try gentle stretches to get your blood flowing in the morning or before you take a walk. Want to try something different? Yoga blends stretching and strength for a wonderful workout for people of all ages. Time requirement: 15 minutes or less. 
2. Get an oil change – in your kitchen.
The right kind of oils can benefit your health and wellness, and the wrong ones can put you at risk for high cholesterol, heart disease and even cancer. Cooking healthy means stocking your pantry with the right kinds of oils so you can enjoy the foods you love the right way. Two to keep on hand are extra virgin olive oil and organic grapeseed oil. Olive oil contains monounsaturated fats which can help boost healthy HDL cholesterol while at the same time help to reduce unhealthy LDL cholesterol levels. Lower cooking temperatures or cool/room temperature usage is best. Organic grapeseed oil has a more neutral flavor and a high smoke point, allowing for higher temperature cooking while using a lighter hand in measures with this healthier cooking oil. Time requirement: 5 minutes or less. 
3. Consider taking an omega-3 fish oil supplement. 
Recently, there's been a lot of talk about omega-3 essential fatty acids and their ability to prevent common disease as well as benefit brain and overall health. Because you can only get these essential fats through what you eat, Americans often don't get as much as they need. Include food sources like wild salmon and sardines, as well as plant sources like walnuts and flaxseeds. Luckily, you can fill a nutritional gap by incorporating a high-quality fish oil supplement into your daily routine. A high-quality supplement can mean more benefit to your health; Ultimate Omega-D3 from Nordic Naturals is a good example and great option. Time requirement: 5 minutes or less. 
4. Eat more fresh fruits and veggies each day.
Few foods can provide the high levels of nutrients your body needs than fresh produce, yet more than 80 percent of us are not getting enough. It's important to aim to make half your plate fruits and vegetables at meals every day. And try to incorporate fresh fruits and veggies daily, and don't forget about frozen and dried options without added sugars or preservatives. They're super nutrient-rich, too. The tasty options are endless – from berries, apples, bananas, and cherries to broccoli, tomatoes, carrots, cabbage, and kale. Be adventurous and try a new recipe that features a veggie you've never had before. Or, taste local flavors by visiting your neighborhood farmers market. Whether for a snack or with a meal, fresh produce is great for any baby boomer's diet. Time requirement: 5 minutes or less.
Article by Aracontent, Reprinted with Permission from Senior Living Magazine, www.seniorlivingmag.com
Did you know? 8 Reasons to Exercise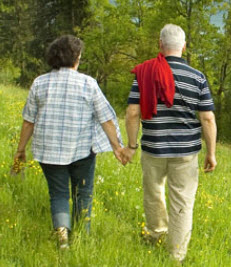 Strengthen muscles and stabilizes joints.
Reduce risk of osteoporosis.
Protect against high blood pressure.
Improve blood cholesterol.
Improve sleep quality.
Maintain body weight.
Manage stress.
Maintain independence.
Source: Pitt's Centre for Healthy Aging, Reprinted with Permission from Living Assistance Services, www.laservices.ca
Joke or Quote of the Month: Right and Wrong
"When someone does something wrong, don't forget all of the things they did right".
Author Unknown